WHAT WE DO...
From PR and marketing to design and training, O'Mahony Media puts the spotlight on your business
Public relations
We have managed innovative and highly effective public relations campaigns for numerous clients in a multitude of industries, from multinationals to small local enterprises. We can generate and build brand awareness to boost your business through media campaigns and a range of publicity ideas which can place you at the cutting edge. Any successful public relations campaign depends largely – but not exclusively – on key contacts and over the past 30 years we have built up strong relationships with key decision makers in the print, broadcast and social media sectors.
Advertising
Allow us to design an advertising package tailored to suit the specific requirements of your business or venture. We can offer a voice of experience to guide you on the most practical and cost effective way to ensure your message is heard and we drive a hard bargain to ensure you get the best value for your buck. We engage only the best and most creative graphic designers, photographers and videographers to work on the advertising and commercial campaigns we manage for our clients to ensure your image has a real mark of quality that helps your brand to stand out.
Opportunities
Whatever your promotional requirements, leave it in our hands and we will ensure we get what we – and you – set out to achieve. From public relations, advertising, sponsorship opportunities, media placements, interviews, brand and product supervision, new concepts and event management, let us do the work on your behalf and you will be very happy with the result. We don't just go with the flow or rely on tried and tested methods – we take a very individual approach to every task to ensure a maximum return for what it is you want the public to hear about.
Communications
With 30 years of high level media experience behind us, we are more than well equipped with all the tools necessary to get your message heard. When writing professional, thought-provoking and creative content and innovative press releases for online, offline and on air media and websites – we know what works. And we will make it work for you. We can ensure your message lands on the right desk to give it the best possible chance of inclusion in a wide range of international, national and regional newspapers, magazines, social media outlets, websites, blogs and broadcast media.
Direction
The most important factor to consider when planning a public relations and advertising campaign is to identify your target audience well in advance and to ensure the direction, style and tone of your message is suitable. You only get one chance to make a first impression so ensuring your content is professional, word perfect and relevant is the key to success. The biggest mistake many businesses make is they listen to the wrong advice, get off on the wrong foot and then spend too much time chasing lost ground. We can help guide you on the right path from the outset to ensure you hit the ground running and that you can concentrate on doing what you do best.
Media Training
We can provide a top class media training course for groups and individuals designed specifically to suit the client's specific requirements. Allow us to prepare you to face the spotlight, how to get your point across, managing press conferences, preparing for telephone, TV or radio appearances and how to cope when under pressure. Our media training service features top tips on how to stay on message, how to avoid tricky situations and even what to wear to ensure you maximise visual impact. It's a very cost effective way of ensuring you are ready and comfortable to face the cameras and to ensure you retain that competitive edge.
STandards
It is no longer sufficient just to keep up with the changing times. There is always a need to set the bar higher, to create greater standards and to progress with purpose and vision. And we passionately believe that if something is worth doing, then it is worth doing right. We are living in a soundbite generation and a discerning public is no longer willing to wait to be briefed on what they need to know. We offer a same-day service to our clients to ensure their message hits the marketplace at the right time to avail of the best promotional and marketing opportunities.
Other services
Press Releases
Event Management

Scriptwriting

Newsletters

Festival Promotions

Media Training

Company Brochures

Advertising

Editing Service

Crisis Management

Proofreading

Website content

Branding and Design

Media Features

Interview Opportunities

Online Engagement
Let the promotion of your business be our business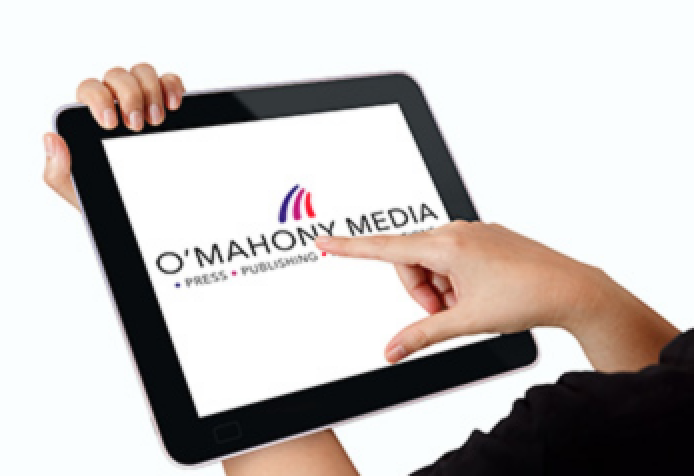 With a career spanning over 30 years in traditional and new journalism and publishing, O'Mahony Media Ltd managing director John O'Mahony has written extensively, on a huge variety of subjects, for local, national and international newspapers and magazines. A native of Killarney, County Kerry, he was managing editor of The Kingdom newspaper and during his time at the helm, its circulation multiplied four-fold and the publication won several national awards for excellence. John has been a regular contributor to the Vincent Browne Show and a guest political analyst on the Pat Kenny radio show. Over the years he has interviewed Hollywood A-listers, prime ministers, royalty, sporting superstars, hardened criminals and church cardinals but it's the man and woman on the street – the people that you meet each day – that have proved to be the greatest source of inspiration. In 2011 John and his wife, Geraldine, established O'Mahony Media Ltd, a progressive news, publishing, public relations and media training consultancy which has enjoyed great success over the past six years. They now head an exciting team that is very proud to bring you KillarneyToday.com, a huge publishing success story that has completely changed the face of news and sports reporting in Kerry.
MEET OUR CLIENTS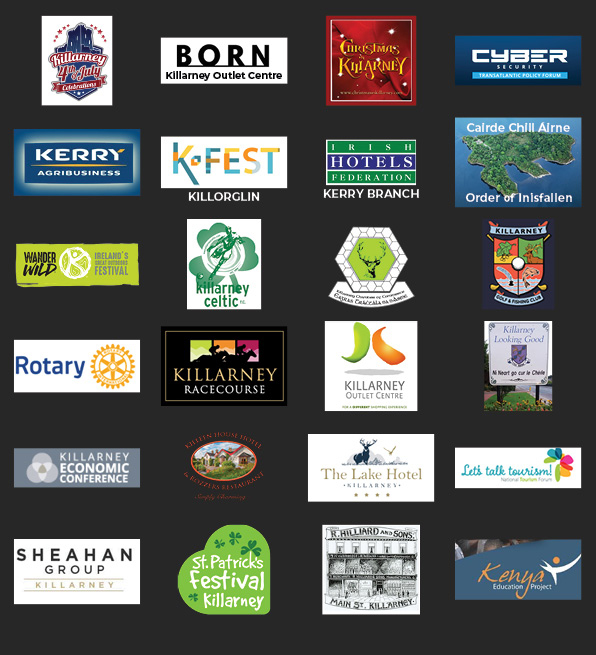 Who we are...
Making a great impression starts with getting a great team behind you...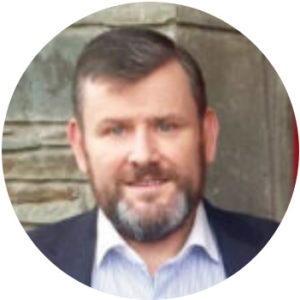 John O'Mahony
Managing Director
With over 30 years experience in traditional and new journalism and publishing, John has written extensively for local, national and international newspapers and magazines.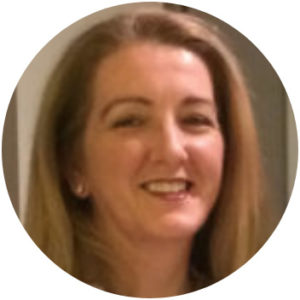 geraldine o'mahony
Director
Geraldine is the company administrator and accounts manager and she brings several years of high-level business experience to the role.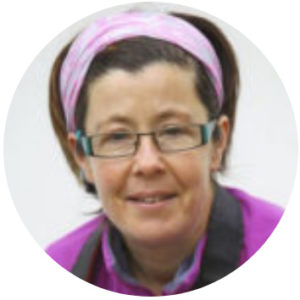 Valerie O'Sullivan
Photographer
Based in Killarney, Valerie has published several books and won many national photographic awards. She also has a passion for the outdoors and adventure events..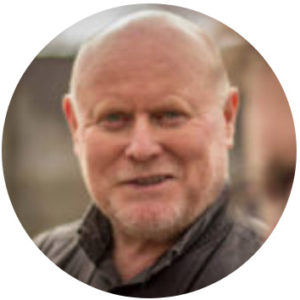 John has been covering his native Co. Kerry as a photographer for over 30 years. Athletes, elections, floods, fights, politicians and poets have all been the focus of his cameras.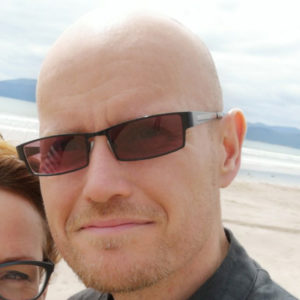 Micheál Reidy
Graphic Designer
Micheál brings over 20 years graphic design experience to the O'Mahony Media team. He also dabbles in web design and video editing.